It's a common scenario: a prospective homeowner advances their career, hits a certain salary goal, and feels ready to buy a home now that they can afford a mortgage. As far as we're taught — and as logic would dictate — home ownership is commonly a demonstration of responsible finances. Why pay for rental housing when you could build equity in a property you own?
If you're like the person in this scenario, you're not alone. With a decent salary, you could afford a mortgage. However, you have little to no savings, and your current renting lease takes up a fair amount of your budget as inflation rises.
Until you acquired your new job, you struggled a bit: you probably have some bad credit or fair credit, but not very good credit. This leaves you in a tough spot — knowing that the right move is to invest in a home, but having no money for the 3.5 percent Federal Housing Authority (FHA) loan down payment. And how are you supposed to accrue that down payment if you're spending so much — more than a mortgage would cost — on renting?
It's a frustrating housing situation. If you're tired of renting, you have bad credit to fair credit, and you're considering moving after a long process of interviewing for jobs and accepting one, there is a path forward: rent to own.
How Does Rent To Own Work?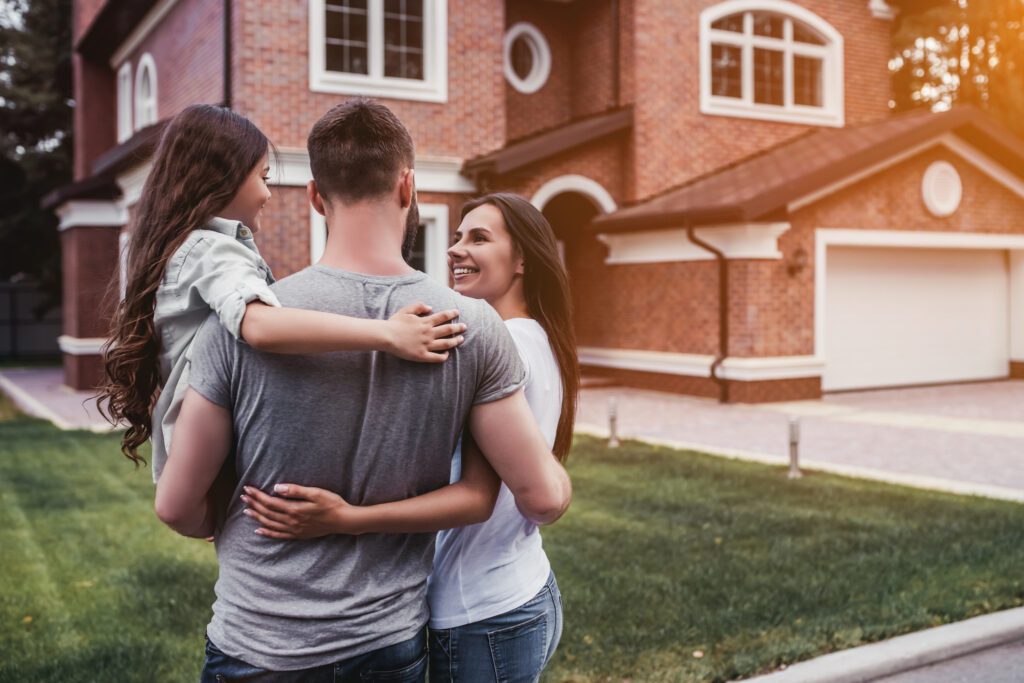 With a rent to own arrangement, you'll enter into a contract with your landlord, just as you would when renting in a more standard arrangement. However, a rent to own arrangement allows you to pay a slightly higher rent in lieu of a down payment on a home, with the ultimate goal being home ownership. At the end of the renting term, you then have the legal option to become the homeowner. You won't have to worry about your down payment because you've already paid that on top of your rent, and you're not spending time paying into a housing arrangement that doesn't provide you with the security of any equity.
As with standard renting arrangements, you will have to consider insurance, moving costs, and other fees, but with a rent to own agreement, you'll be able to focus on credit repair while you build equity and reduce credit card debt. Additionally, this is a fantastic alternative to low income housing and the associated stressful waiting lists. With rent to own, you and your landlord get to choose each other.
If you're in that new job, new salary situation, you're a prime candidate for a rent to own arrangement, and the tenant has benefits too. They won't have to worry about a vacant property, a tenant who can't really afford the place, or a renter who doesn't have a vested interest in maintaining the property. Since you'll eventually own this home, you can assuage a lot of worries for the landlord.
What You Should Know About Rent To Own
Rent to own agreements come in two varieties; a lease option contract, which provides you with an option to buy at the end of the lease, or a lease-purchase contract, which mandates that you do so. You should also be aware of an option fee, which is nonrefundable and provides you with the buy option, as well as which specific maintenance costs you'll be responsible for while you're the tenant. (Typically, the responsibilities are greater than they are in a standard rental contract.)
As with any contract, always make sure you have a real estate lawyer to represent you before you sign anything — this is well worth their fee.
If you're in this position and you're interested in exploring a rent to own agreement, reach out to learn more about whether rent to own is right for you.